Join us at the APAA Council Meeting 2021!
Date: 15 October, 2021
Director George J. H. Huang (Attorney at Law, Patent Attorney) will be attending the Asian Patent Attorneys Association Council Meeting 2021.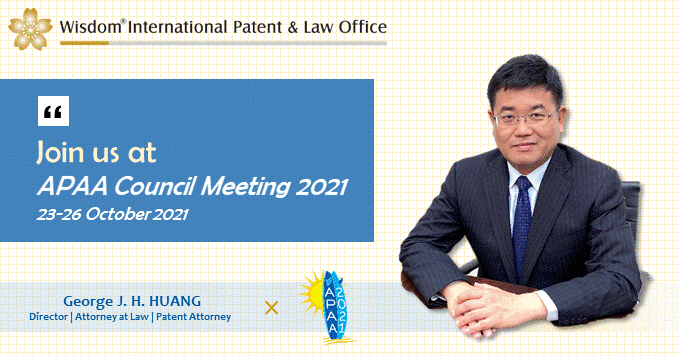 The APAA Meeting will bring together APAA members and observers from around the globe to discuss the latest developments, issues and policies in intellectual property law in the Asian region.
George will join the meeting virtually and if you wish to schedule a meeting with him, please contact us.
For more information, please visit https://apaa2021.com.au/.